Skip to Content
Western North Carolina's Pros at Well & Pump Services
A-1 Well & Pump has been the trusted professionals in Western North Carolina for well and pump services for the past 20 years. Our decades of experience ensure you always get high-quality services on your water system from courteous and knowledgeable staff. We also make your experience with us even more satisfying by keeping our prices reasonable and competitive. Whatever your water well needs may be, our team is ready to respond promptly and keep your home or business connected with a clean and dependable water source. Never put your system's welfare in the hands of ill-experienced or apathetic tradesmen. Doing so can cost you more money in repairs or replacements and put your water quality at risk. We have ample expertise, and we care about our clients' satisfaction.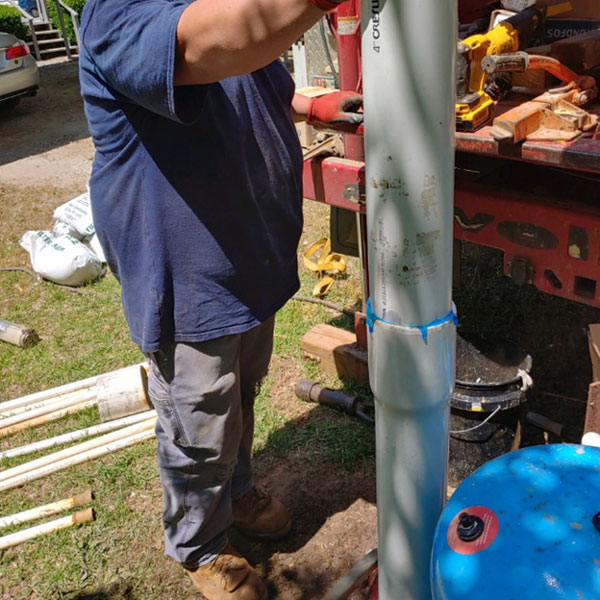 Providing Sales, Maintenance, Repairs, & Installations
There is no pump and pump service we cannot do, which makes calling A-1 Well & Pump to handle your water system needs an easy choice. Our team expertly performs initial system installations, periodic maintenance to keep your system in top condition, emergency repairs if something goes wrong, and many other services. We are trained and experienced at servicing pressure tanks, water filtration components, inspections, and water testing. Let us make sure your water is safe to drink and your system runs properly. We offer exceptional service to address all your well and pump needs, including the following:
Complete Water Systems
Variable Speed Systems
Constant Pressure Systems
Well Pump Service and Repairs
Well Pump Sales and Installations
Emergency Pump Replacements
Pressure Tank Sales and Installations
Well Inspections
Water Testing
Well Chlorination
Sediment Filtration
Selling & Using Industry-Trusted Brands
While our services are second to none in quality, we understand a well-functioning water system depends on reliable parts to keep it running safely and continuously. We sell and use parts and entire pump systems from brands trusted by industry professionals to ensure you get the best operation with greater longevity and less chance of breakdowns. Our commitment to quality extends to recommending products that will work best for your needs by carrying the following brands:
Franklin Electric
Grundfos
Myer
F & W
Reliable Routine & Emergency Services
A-1 Well & Pump makes every client's needs and satisfaction our top priority. We strive to provide same-day service whenever we can and respond promptly to emergency repair calls. Don't neglect your well and pump system. Get our team to handle everything from simple maintenance to quick repairs and replacements. Contact us today to schedule service at your home or business.
Schedule Well & Pump Service at Your Property